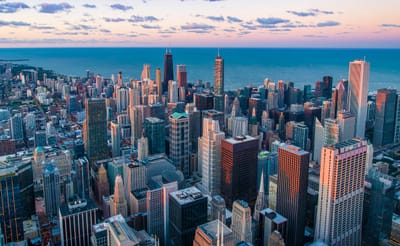 Enriched Data
combines unprecedented access to nationwide property, ownership and sales data with state-of-the-art valuation, prediction and reporting applications which collectively make the commercial real estate professional more accurate, faster and more profitable.
Enriched Data provides a one stop solution for all things connected with Big Data in commercial real estate. Accurate real estate data is essential to making informed decisions. Whatever your role, the data you need to make informed decisions, grow your business, advise your clients, or do your best job can be found at Enriched Data. We make data collection seamless and the results powerful so you can concentrate on what you do best. The data is qualified, accurate, and has more information than what is readily found through regular means.
Enriched Data is the only company that combines individual property and sub-market data on a national scale with integrated applications. These applications provide commercial real estate professionals state-of-the-art valuation (CARS) and prediction (Value Prediction Model) tools to better understand property and market valuations. Customers who use these tools experience increased pro-forma profitability up to 300%.
Enriched Data was formed by appraisers not satisfied with the data currently available. We enrich the data from multiple data sources: crowd sourcing, public and private data sources, and industry professionals –
owners, appraisers, property managers, inspectors, leasing agents, brokers and real estate research specialists
. Enriched Data provides the best quality data due to continuous data enhancements delivered by our partners. It is these enhancements that give users of Enriched Data resources that are unmatched in the commercial real estate industry.
Enriched Data is the only national database with property, owner contact, sales, mortgage and rental data available for 97% of the country.
Enriched Data provides exactly the information you need, in the format you need, with the service you need. Find your Big Data with our Simple Solutions!
Visit our
services
menu to pick the solution needed for you.
If you find anything not available, reach us at
support@enricheddata.com
we will make it for you.